' The World Bank appointed Indian national Indermit Gill, az the Chief Economist of the World Bank Group( WEG) and SeniorVice-President for development economics. His appointment will be effective from ist September 2022.
Indermit Gill will be the 2nd Indian, after Kaushik Basu, to serve as the chief economist at the world bank.
Kaushik Basu was the chief economist of the World Bank from 2012 to 2016.
About Inderiit Gill

A student of Nobel Laureates Gary Becker and Robert E Lucas Jr) he holds PhD in Economics from the University of Chicago.

He's presently Vice President for Equitable Growth, Finance, and Institutions( EFI) at the World Bank Group( WBG).

He has also taught at Georgetown University and the University of Chicago.

He also served as a professor of public policy at Duke University and an on-resident senior fellow in the Global Economy and Development program at the Brookings Institution.

He commanded the 2009 World Development Report on ' Economic Geography. 

His other pioneer works include introducing the concept of the "middle-income trap " to describe how developing countries stagnate after reaching a certain level of income.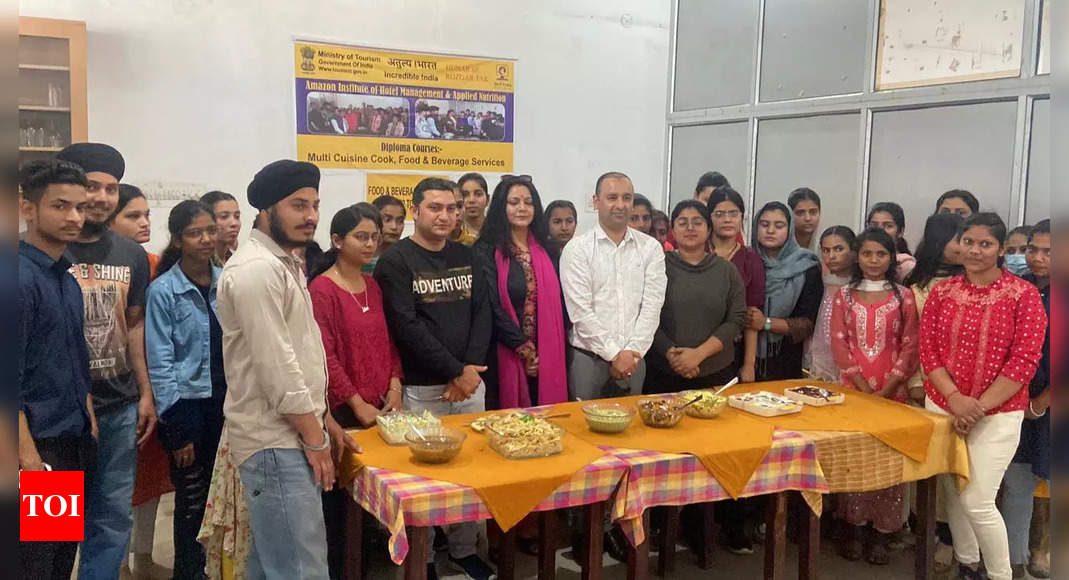 To open new horiazons for youths in hotel and hospitality sector and make them economically reliant, the Amazon Institute of Hotel management and Applied Nutrition (AIHM&AN) on Tuesday conducted the final examination of students undergoing Multi Cuisine...