The World's largest religious monument 'The Temple of Vedic Planetarium' in Mayapur in Nadia, West Bengal, the project worth USD 100 million (Rs 7 billion) is expected to be open in 2024, due to pandemic's 2 years of delay.
Highlights
This monument, which will have the world's largest dome, will serve as the headquarters of the International Society of Krishna Consciousness (ISKCON). The monument is the vision of Srila Prabhupada, founder of ISKCON.
The monument will supposedly replace Angkor Wat, Cambodia's 400-acre large Temple complex. The design is inspired by the Capitol building in the United States. The Vedic Planetarium will have different parts of the cosmic creation.
It will be bigger than India's Taj Mahal and St. Paul's Cathedral in the Vatican.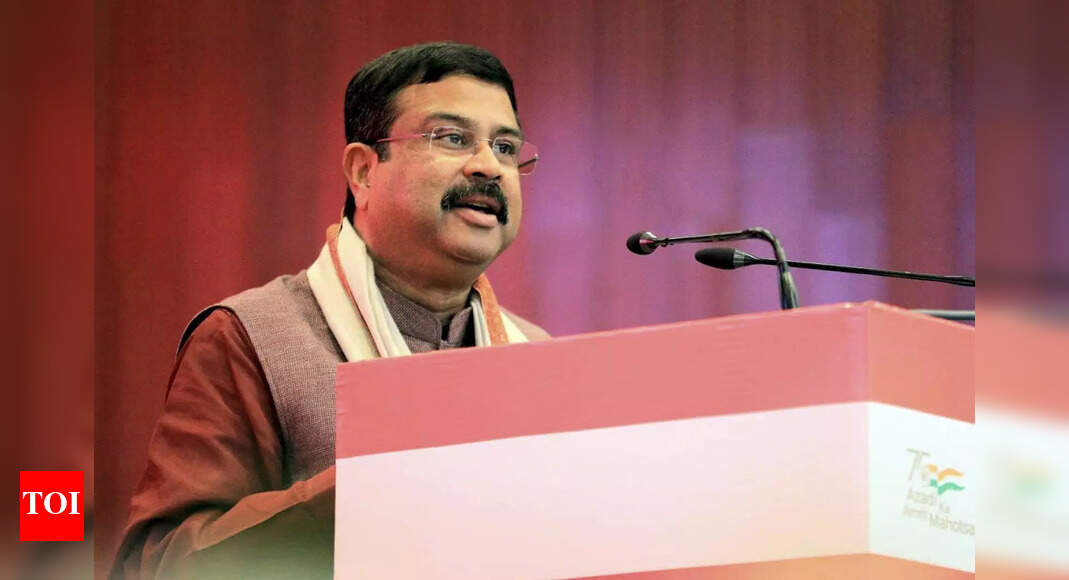 NEW DELHI: The government will provide study materials to the students till Class 5 in 22 Indian languages as the National Education Policy, NEP 2020 places a special emphasis on the mother tongue, Union Education Minister Dharmendra Pradhan said on Tuesday."We...