On 28th July 2022, The Indian Navy( IN) received two MH- 6ORMulti-Role Helicopters( MRH) — Romeo Helicopters from the United States of America( USA). The helicopters were delivered by the C- 17 Special Air Assignment Mission Flight of the US Air Force at Cochin International Airport Limited( CIAL), Kerala.




These 2 helicopters are a part of the 24 MH 6ORs contracted from the USA in 2020.




The 3rd helicopter is set to be delivered in August 2022.
Background
In 2020, India and the US signed 2 USD2.6 billion( worth around,000 crore) contract for 24 WH- GOR Romeo helicopters which will be built by Lockheed Martin Corporation.

The delivery of all 24 helicopters is set to be completed by 2025.
Key Points

Originally, These multiple-mission-capable helicopters would be based at Naval Air Station Garuda at Kochi, Kerala and put through intensive flying trials for integration into the Indian Navy Fleet.

These add to the first three MH 60R ' Romeo ' helicopters delivered in the US in 2021, these are being used for training of the Indian Navy crew.

The induction of these state- of- the-art mission-capable platforms will enhance the integral
anti-submarine warfare capabilities.

This will replace the ageing fleet of British Westland Seakinganti-submarine helicopters.

Indian MH-6OR
Lockheed Martin released the first look of the Indian MH- 60R on the occasion of India's Navy Day 2020ie., 4th December 2020.
Feature

The Indian MH- SOR will feature the common cockpit avionice suite.

The copter comes with multi-mode radar with Inverse Synthetic-Aperture Radar( ISAR) capability,multi-Spectral Targeting system, comprehensive electronic warfare and self-protection suite, Advanced Low-Frequency Dunking Sonar, GPS-capable sonobuoys, secure voice communication, SATCOM, and datalink systems.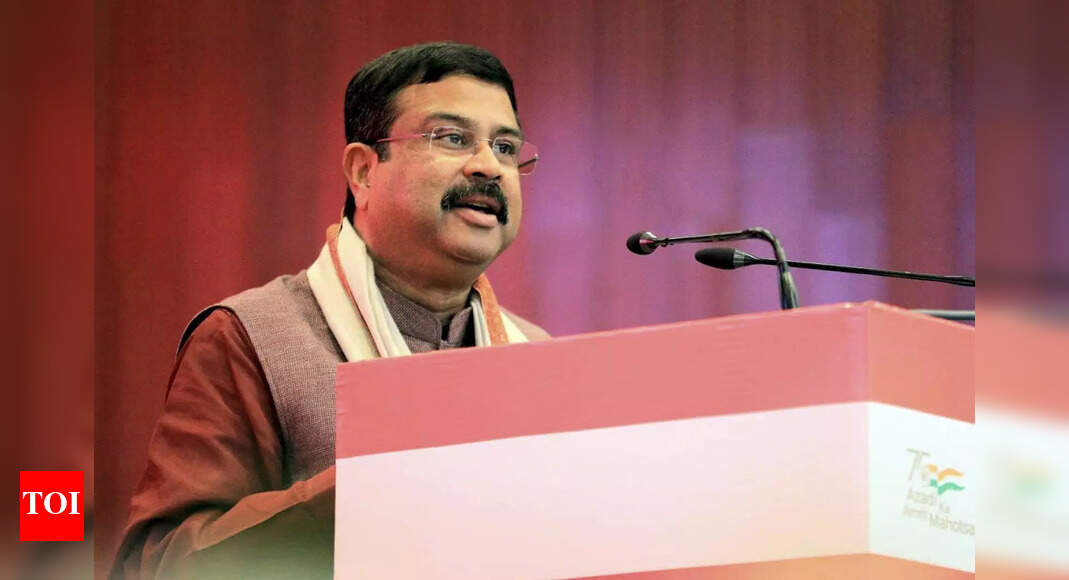 NEW DELHI: The government will provide study materials to the students till Class 5 in 22 Indian languages as the National Education Policy, NEP 2020 places a special emphasis on the mother tongue, Union Education Minister Dharmendra Pradhan said on Tuesday."We...