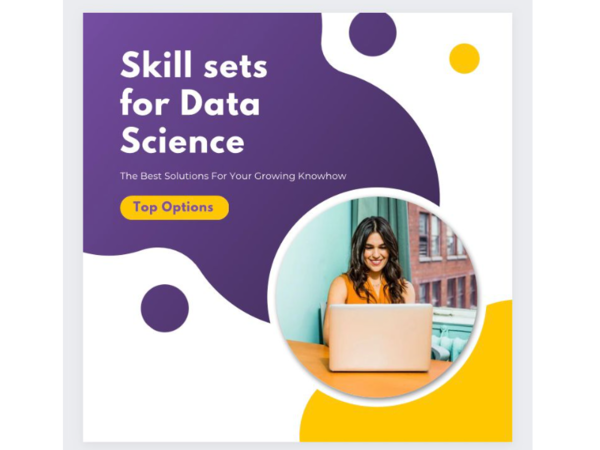 Data science is one of the top and trending fields in the world of technology, which needs a set of high-quality skills to get in here. One can achieve and enhance the skills that are required in data science by pursuing or learning Computer science and engineering in the graduation or post-graduation programs.
What is data science?
Being a field of Computer Science engineering, data science deals with data analytics, data mining, artificial intelligence, and deep learning of related topics. Data science enhances a variety of your skills all at once, thereby providing you the exposure to learn and understand advanced analytics techniques and scientific principles so that you could easily get the required data for the strategic planning of any business.
Skills required to have a career in data science
For starting your career in data science, you should have extreme knowledge about electronics & telecommunication, which helps you to become a good data scientist in the future.
Following are some of the required skills, that one must have to pursue a career in the field of data science:
Programming – One must be friendly with the different programming languages that are often used, and make him a good data scientist in the industry, that you can learn from any engineering program like Computer science and engineering. In the field of technology that is being used today, you should be well aware of the programming languages such as Python and R programming and should be well updated with the developing technology.
Communication skills – One should have great and effective communication skills in this field. Communication is the key to success, if you have impressive communication skills, you can take your business to the next level. In the field of data science, You should be a good presenter as well as a communicator, who can explain his strategy and plans to the clients, to crack their deals.
Problem-solving skills – A good data scientist must have great problem-solving skills, and should be able to spot the issues in the training model and could solve them quickly so that the task should be completed with continuity. Problem-solving skills help you to tickle your mind so that you can come up with multiple solutions for any upcoming issue.
Knowledge of software engineering principles – For making top-quality code during production and to prevent any unwanted issues, one should be well aware of the topics related to software engineering, such as the lifecycle of software development projects, data types, and compilers, and many more. You could learn about software engineering by pursuing any degree related to Computer Science engineering.
Knowledge of machine learning – Machine learning is one of the essential elements of data science that is used to create predictive models. Hence, one should have enough knowledge about machine learning, to have an idea about future clients on the basis of past data. Getting aware of algorithms, like Random Forest, and XGBoost is of great use in data science.
BTech CSE at Bennett University
Bennett University is one of the best universities in Delhi for engineering programs including graduation and post-graduation. It offers you great programs in computer science and delivers education in both project and practical-based learning.
The university offers a great range of engineering programs, including B.Tech CSE, and provides a platform for the students to promote research and have experience in related fields.
B.Tech Computer software engineering at Bennett comes with 14 specialisations: Those are as follows:
Artificial Intelligence
Cloud Computing
Blockchain
Cyber Security
Data Science
Gaming
Robotic Process Automation
DevOps
Full Stack
Drones
Quantum Computing
IoT and Robotics
Augmented & Virtual Reality
Product Design Technology
Bennett University has a great state-of-art infrastructure, with 13 labs which are well-equipped and loaded with latest technology.
With the guidance of highly qualified and experienced faculty, Bennett helps you to learn more effectively about CSE engineering topics and provides you with the real-time experience that helps you to become professionally suitable for the industrial demands.
After successfully completing your graduation degree of B.Tech CSE from Bennett, you can have great career opportunities in future that can help you to have good job profiles.
Conclusion
If you have a great knowledge of Computer software engineering and all the required skills, then you can explore the area of Data Science in the technological world. Data Science is a developing and trending field of technology that works for the betterment of the internet and technology and has great career opportunities for engineering students.
Disclaimer: Content Produced by Bennett University