The Ministry of Chemicals and Fertilizers has decided to implement the "One Nation One Fertilizer" initiative by introducing a "Single Brand for Fertilizers and Logo" under the "pradhan mantri Bhartiya Janurvarak Pariyojna" (PMBJP) fertilizer subsidy scheme.
It has issued an order mandating all businesses to sell their products under the single brand name "Bharat" in order to achieve uniformity in fertilizer brands throughout India.
Under the PMBJP scheme, the Central Government provides fertl on an annual basis.
Key Mandates of the Order
In accordance with the order, all fertilizer bags, regardless of whether they contain Urea, Di-Ammonium Phosphate (DAP), Muriate of Potash (MOP), or NPK (Nitrogen, Phosphorus & Potassium (K-Kalium)), would bear the brand name "Bharat Urea", "Bharat DAP",
"Bharat MOP" and "Bharat NPK", respectively, for all Fertilizer Companies, State Trading Entities (STEs) and Fertilizer Marketing Entities (FMEs).
"The new "One Nation One Fertilizer" scheme only permits companies to display their name, brand, logo, and other relevant product information on one-third of their bags.
'The order also directed that the Bharat Brand and the logo of the PMBJP shall be featured on two-thirds of the fertilizer bags.
Fertilizer companies are urged not to procure old designed bags w.e.f. September 15, 2022.
The new bags under One Nation One Fertilizer initiative will be made available wef October 2, 2022.
To exhaust the market of outdated designed bags, a wait time of four months December 12, 2022, has been assigned.
The Fertilizer Companies are advised to comply with the other terms and conditions of the Meteorology Act and the Packaged Commodities Act.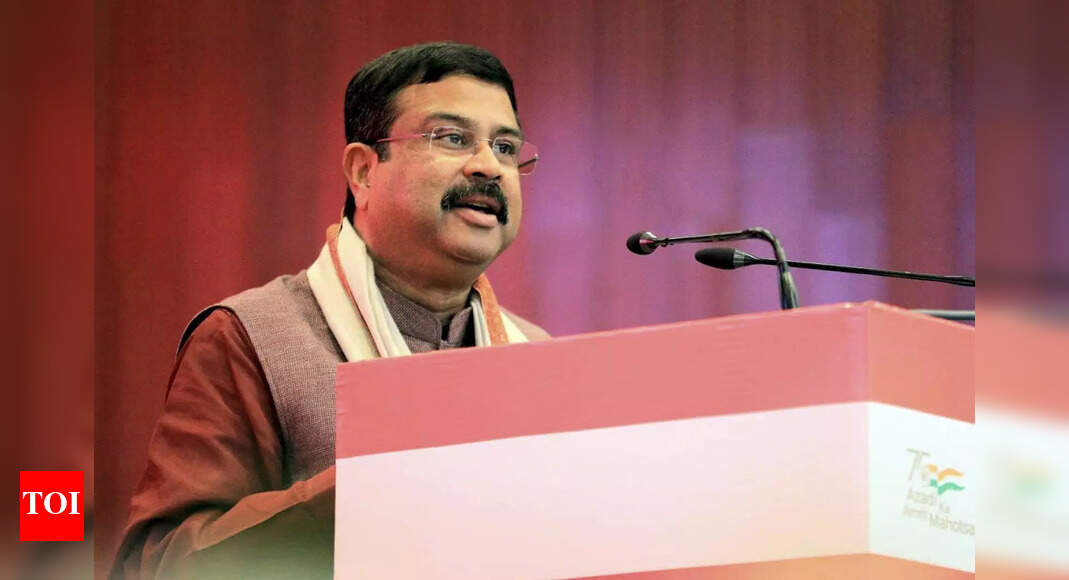 NEW DELHI: The government will provide study materials to the students till Class 5 in 22 Indian languages as the National Education Policy, NEP 2020 places a special emphasis on the mother tongue, Union Education Minister Dharmendra Pradhan said on Tuesday."We...