Jharkhand's Directorate of Agriculture and SettleMint, a blockchain tech company, implemented the distribution of seed to farmers using a blockchain-based platform.
Jharkhand became the 1st Indian state to implement blockchain technology which is being used to track seed distribution.
Aim
This aims at reducing pilferage and avoids spurious seeds that farmers receive through various government schemes including the seed exchange scheme.
Highlights:
The platform enables traceability, real-time monitoring and efficient management of the schemes in a transparent manner.
In order to make use of the blockchain technology, each farmer must register themselves in the blockchain system along with an Aadhar card and mobile number, through which the technology enables timely availability of seeds to farmers and also distributors and retailers.
This provides information on a real-time basis to monitor activities like seed distribution under Large Area Multipurpose Society (LAMPS), Primary Agriculture Credit Society (PACS).
Farmers Producer Organisation (FPO) to farmers in different districts, quantity or variety of seed being purchased by farmers, number of times seed is being purchased by a farmer and such others.
Until now, more than 3 lakh farmers, 600 LAMPS or PACS or Private distributors and 160 FPOs have been registered on the platform.
During the current kharif season, the department has covered seed distribution of cereals, pulses, oilseeds and coarse cereals through blockchain technology.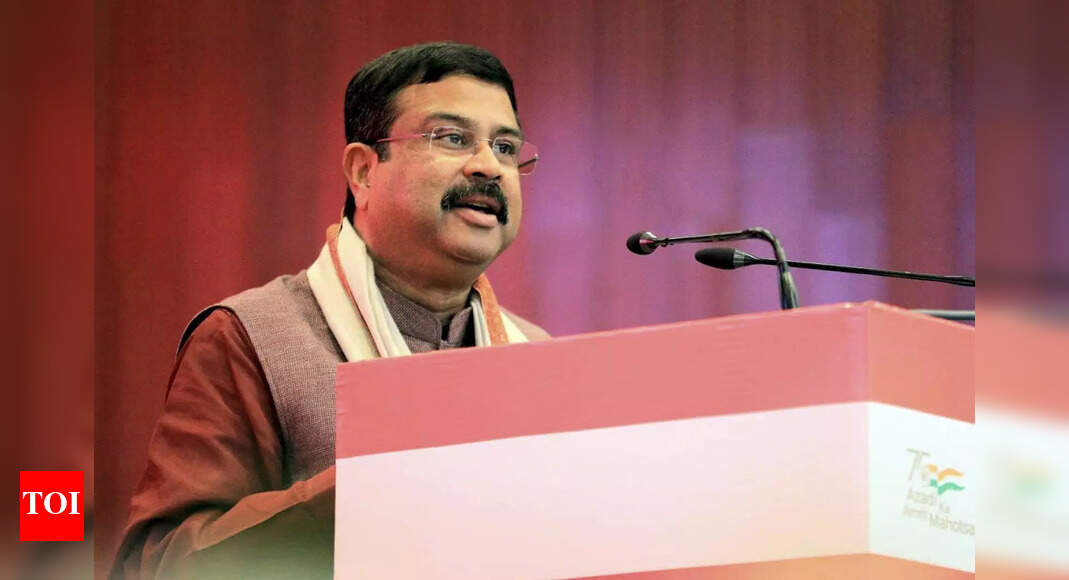 NEW DELHI: The government will provide study materials to the students till Class 5 in 22 Indian languages as the National Education Policy, NEP 2020 places a special emphasis on the mother tongue, Union Education Minister Dharmendra Pradhan said on Tuesday."We...