The International Shooting Sport Federation (ISSF) World Cup 2022 was held in Cairo, Egypt from 26th February to 8th March 2022.
Overview:
With a total of seven medals, the Indian team took first place in the medals tally, with four gold, two silver, and one bronze.

Norway, won six medals which include three gold, one silver, and two bronze, and came second on the medals tally.

With three golds, France came third.

More than 500 athletes from 60 countries had participated in the Cairo World Cup.

In this tournament, 22 countries won medals.
India's performance
The first gold medal was won by Saurabh Chaudhary. He defeated Germany's Michael Schwald with a score of 16-6 in the Men's 10m Air Pistol gold medal match.
In the last event of the ISSF World Cup Anish Bhanwala and Rhythm Sangwan won the gold medal in the 25m rapid fire pistol mixed team match against Thailand.
Indian trio of Anish Bhanwala, Gurpreet Singh, and Bhavesh Shekhawat won the silver medal in the men's 25m rapid fire pistol team competition after losing to Germany.
In the women's 10m air pistol team event Nivetha Paramanantham, Esha Singh, and Ruchira Vinerkar clinched the gold medal.
In the women's 25m pistol team event Esha Singh, Rahi Sarnobat, and Rhythm Sangwan won the gold for India. They defeated the team from Singapore in the gold match.
In the women's 10m air pistol individual event Esha Singh clinched the Silver medal.
In the 50m rifle 3 positions mixed team event Akhil Sheoran and Shriyanka Sadangi won the bronze medal.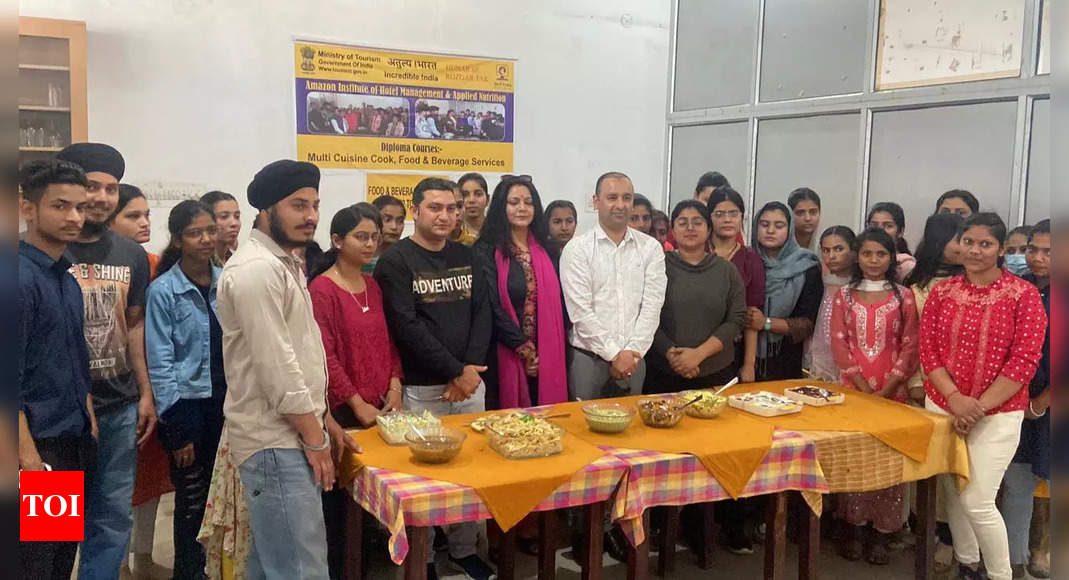 To open new horiazons for youths in hotel and hospitality sector and make them economically reliant, the Amazon Institute of Hotel management and Applied Nutrition (AIHM&AN) on Tuesday conducted the final examination of students undergoing Multi Cuisine...