In 2021-22 financial, the merchandise exports of India grew to touch a record high of USD 418 billion. This was due to higher exports of products including engineering goods, petroleum products, jewellery,etc.
Overview
During 2021-22, the goods trade ( imports and exports) of the country crossed USD 1 trillion.

India's imports also touched USD 610 billion a record of its own.

In March 2022, the outbound shipments of the country also touched a record high of USD40.38 billion.

In March 2021, the exports of India stood at USD35.26 billion.

In 2020-21, the merchandise exports of the nation were worth USD 292 billion.

During the period of April 2021 to March 2022 the Agriculture exports crossed USD 48 billion.
Key export sectors
On 21st March 2022, India had crossed the merchandise exports target of USD 400 billion. The sectors that played a crucial part in the increase of merchandise exports include engineering, petroleum products, jewellery, gems, pharmaceuticals, and chemicals.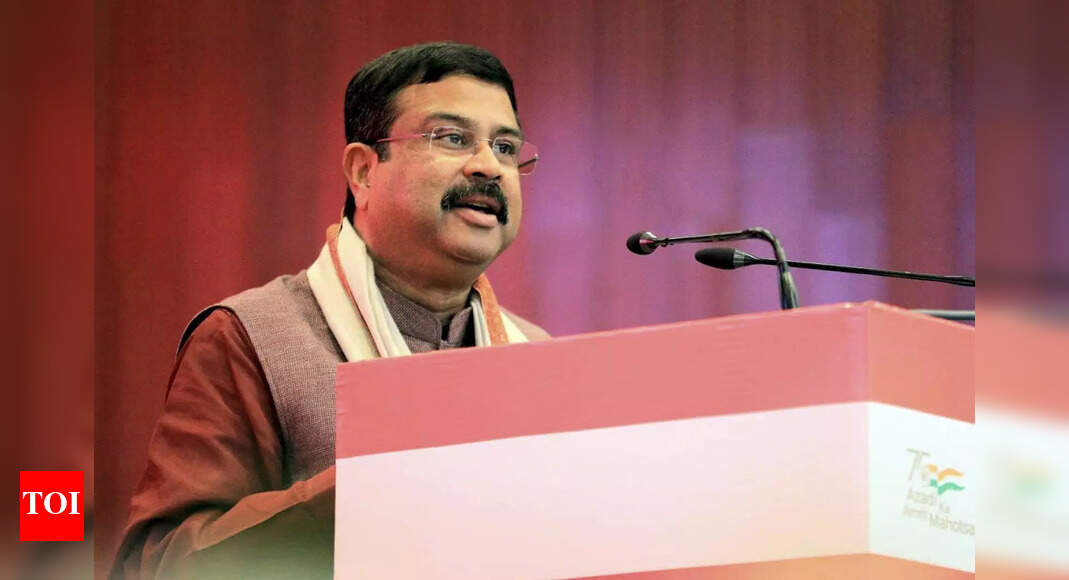 NEW DELHI: The government will provide study materials to the students till Class 5 in 22 Indian languages as the National Education Policy, NEP 2020 places a special emphasis on the mother tongue, Union Education Minister Dharmendra Pradhan said on Tuesday."We...