According to the 'Global Economic and Insurance Outlook' report published by the Swiss Re Institute (Switzerland), India will emerge as the 6th largest insurance market in the world by 2032, supported by regulatory push and rapid economic expansion.
Total insurance premiums in India are predicted to grow by an average of 14% compounded annual growth rate (CAGR) in nominal local currency terms over the next 10 years, placing the country 6th largest in terms of total premium volume by 2032, up from
10th largest in 2021.
Note: Jéréme Jean Haegeli is the Group Chief Economist of Swiss Re Group.
Key Inferences from The Report:
Insurance Sector
Global growth in life insurance premiums is anticipated to be nearly stable in 2022 and to increase by 1.9% in real terms in 2023.
By 2032, India's life insurance market is expected to be the 5th largest in the world.
According to the report, the Indian life insurance market will expand at an exceptional pace of 6.6% (in real terms) in 2022 and then 7.1% in 2023.
Life insurance premiums in India are expected to surpass USD 100 billion for the first time in 2022, based on the projected growth rate.
Non-Life Insurance Sector
Global non-life premium growth for the insurance market is anticipated to decelerate to 0.8% (in real terms) in 2022 from 2.6% in 2021.
After a slight contraction in 2020, the non-life insurance market in India resumed growth in 2021, growing by 5.8% (in real terms).
In 2022, growth is predicted to slightly drop down to 4.5%, primarily because of high inflation. However, between 2023 and 2032, the sector is projected to expand at a CAGR (in real terms) close to 8%.
The COVID-19 pandemic's systematic changes to India's non-life insurance market is one of the reasons pushing the sectoral growth.
It increased risk awareness, which drove demand for health insurance, pushing it to the biggest LoB (Line of Business) by premium volume in 2021.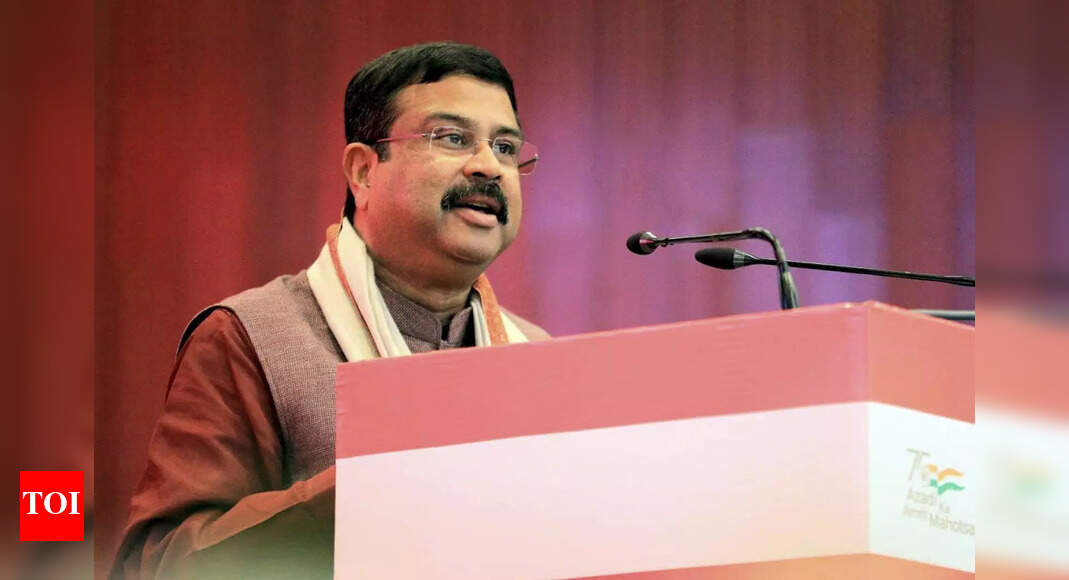 NEW DELHI: The government will provide study materials to the students till Class 5 in 22 Indian languages as the National Education Policy, NEP 2020 places a special emphasis on the mother tongue, Union Education Minister Dharmendra Pradhan said on Tuesday."We...