Henley Passport Index 2022 was recently published by immigration consultancy Henley & partners.

 

In the index, India has been ranked at 87th position, among 199 world's most powerful passports in 2022.

 Ranking was based on the number of destinations the passport holders could pierce without previous visa.
Performance of the countries in indicator
Among the 199 countries, Japan was ranked first. It's followed by Singapore and South Korea.

These three countries have reversed thepre-covid-19 pandemic rankings, in which European nations were dominating.

Japan's passport provides entry to 193 countries without previous visa. 

On the other hand, Singapore and South Korea allows hassle-free entry to 192 countries.

Top 10 countries in World's most powerful passports list include- Japan, Singapore, South Korea, Germany, Spain, Finland, Italy, Luxemburg, Austria and Denmark( in the order).

European nations, US and UK are among other top- ranked countries.

Passport holders from Afghanistan have access to just 27 countries.

 On the other hand, Iraqi passport give hassle free entry to 29 countries. These two countries have been ranked at lowest position.
Performance of India and its neighbour

Among Asian countries; India, Mauritius and Tajikistan share the 87th position, with hassle-free entry to 67 countries, without prior visa.

China and Bolivia are ranked at 69th Their passports allow access to 80 destinations.

Bangladesh is at 104th position.

Pakistan has the fourth worst passport worldwide, with access to 32 destinations.

The ranking was given to countries on the basis of data from International Air Transport Association.

 

It maintains the largest database of travel information of the world.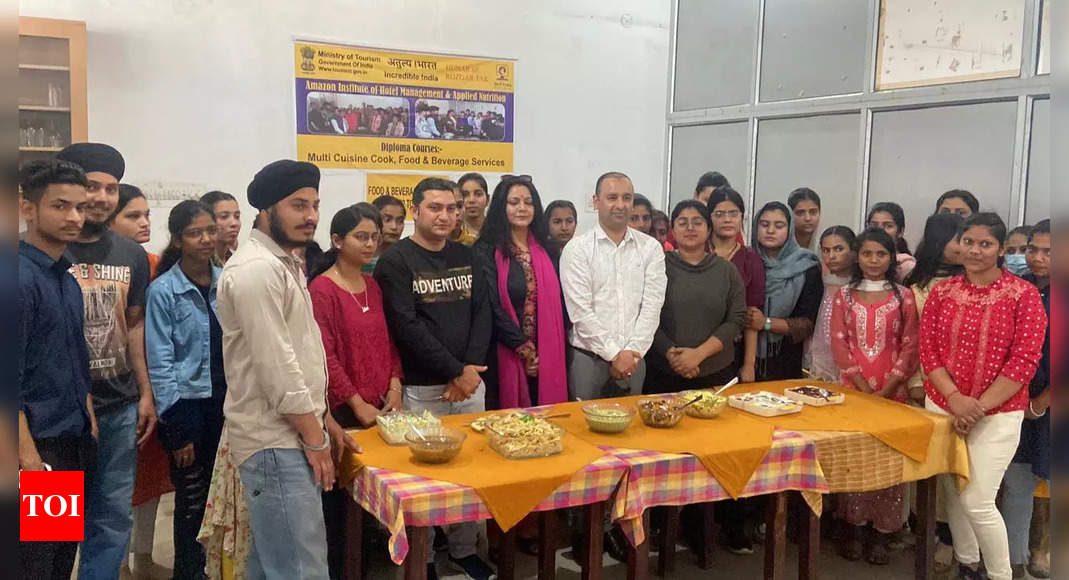 To open new horiazons for youths in hotel and hospitality sector and make them economically reliant, the Amazon Institute of Hotel management and Applied Nutrition (AIHM&AN) on Tuesday conducted the final examination of students undergoing Multi Cuisine...