According to the Centre for Monitoring Indian Economy Pvt. Ltd (CMIE), India's unemployment rate surged to a one-year high of 8.3% in August 2022 as employment sequentially fell by 2 million to 394.6 million. This is the highest unemployment rate since
Highlights
August 2021. In July 2022, the unemployment rate was at 6.8% and the employment was 397 million.
In August the urban unemployment rate shot up to 9.6% and rural unemployment rate also increased to 7.7%.
Usually the urban unemployment rate is higher at about 8% than the rural unemployment rate which is usually around 7%.
The unemployment rate in rural India rose from 6.1% in July to 7.7% in August and the employment rate fell from 37.6% to 37.3%.
In August 2022, Haryana recorded the highest unemployment rate (37.3%) followed by Jammu & Kashmir(J&K) 32.8%, Rajasthan 31.4%, Jharkhand 17.3% and Tripura 16.3%.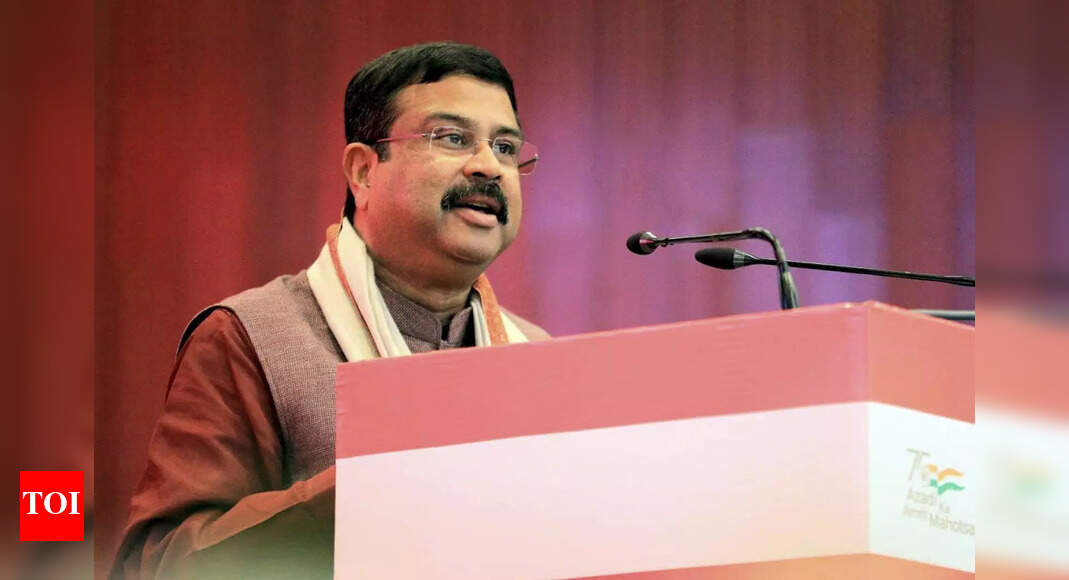 NEW DELHI: The government will provide study materials to the students till Class 5 in 22 Indian languages as the National Education Policy, NEP 2020 places a special emphasis on the mother tongue, Union Education Minister Dharmendra Pradhan said on Tuesday."We...