The government is looking to launch a scheme to help aspiring entrepreneurs who belong to SCs and OBCs and are failing to receive venture capital funds (VCF).
Overview
The name of the proposed scheme is Ambedkar Young Entrepreneur-Mentor programme.

As the VCF scheme could n't make good progress despite being in operation for many years, this programme's need was felt and was devised.

Under the VCF scheme, the government provides financial assistance of over to Rs 15 Crore for a time period of a maximum of 6 years to the SC entrepreneurs.
Aim of this programme
This scheme has been developed to help them create their business enterprises, through a " mentorship" programme that will be roping in established managers and industrialists to guide and
 help them throughout the process. 
This scheme will also be aiming to build a bridge for all those SC youth of the country who are facing challenges related to funding mobilization and skills despite
the social justice and empowerment ministry-run VCF scheme.
Working of this programme
Under this mentorship programme, the IFCI Venture, which is the manager of the VCF manager, will be empaneling established CEOs, businessmen, veterans of financial institutions, as' mentors'.
 When the aspirants will be applying for the funds under the VCF scheme, the IFCI'll attach them to' mentors who'll then be helping them to build prototypes using the latest technologies while inculcating an approach that's solution-oriented. 
They will also be imparted knowledge regarding leadership and start-up ecosystems.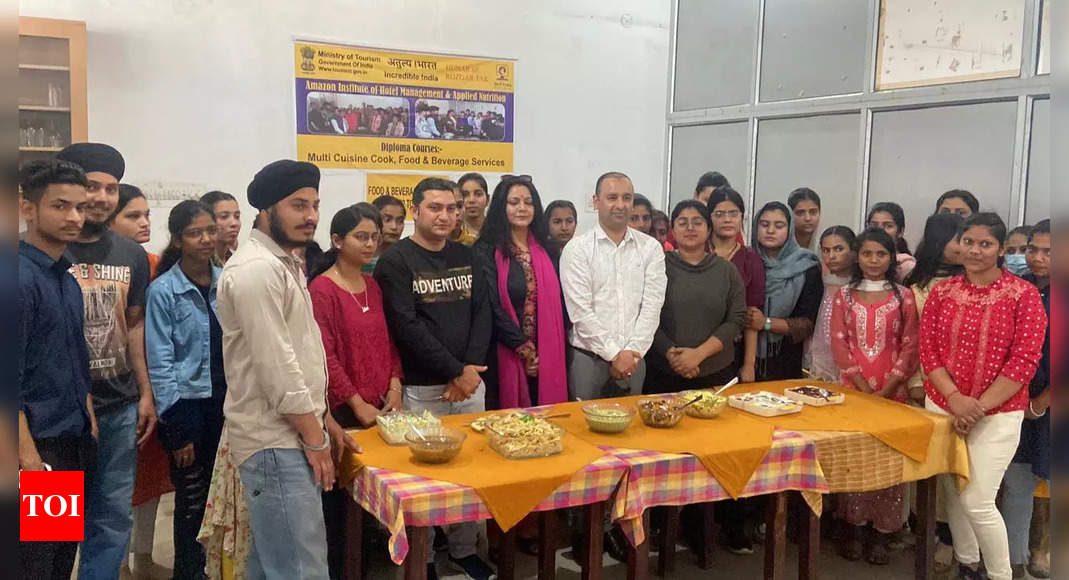 To open new horiazons for youths in hotel and hospitality sector and make them economically reliant, the Amazon Institute of Hotel management and Applied Nutrition (AIHM&AN) on Tuesday conducted the final examination of students undergoing Multi Cuisine...